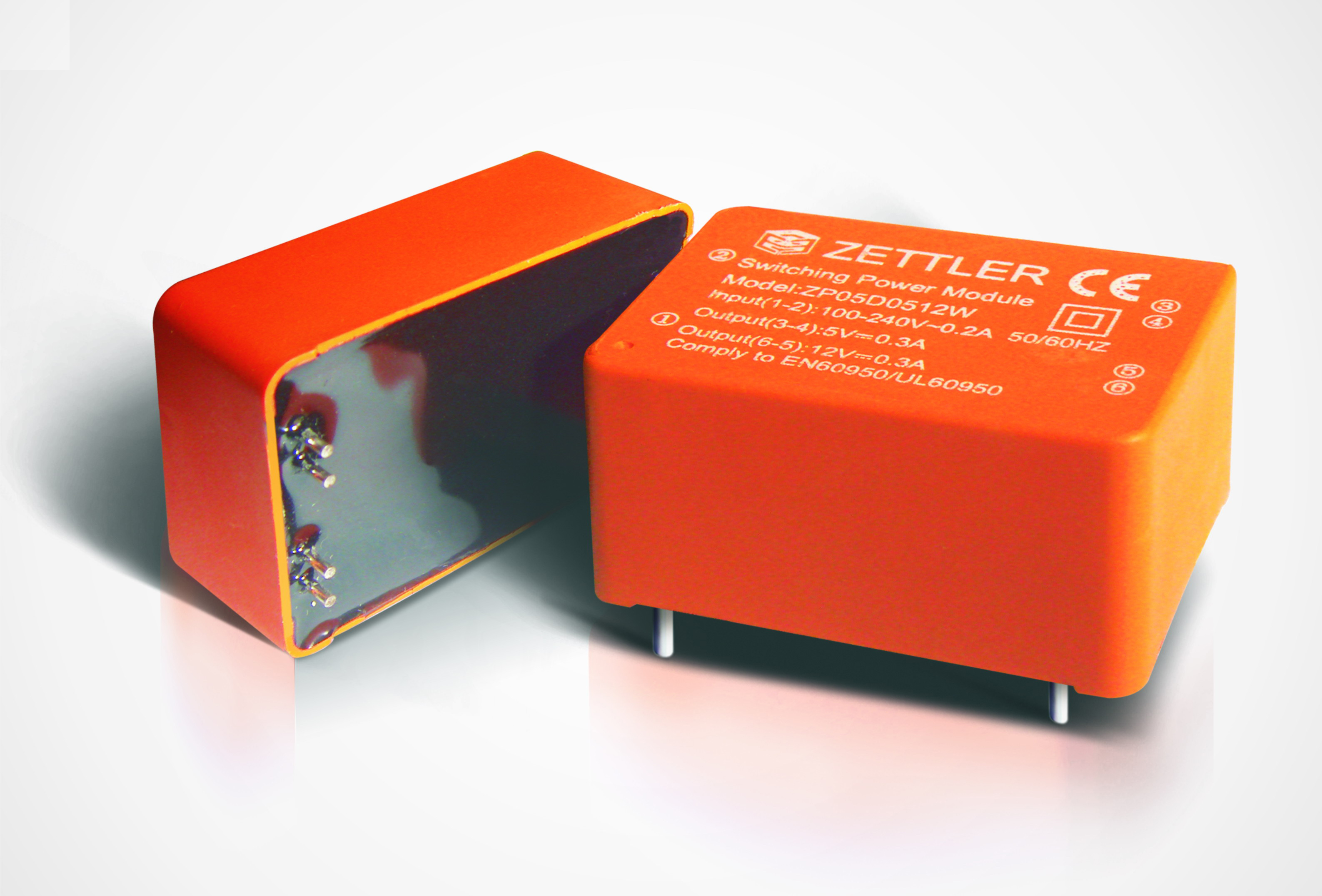 Aliso Viejo, Calif., June 9, 2015 – Zettler Magnetics(HK), Ltd. continues to expand its range of AC-DC switching power modules. Zettler Magnetics is proud to announce that its series of compact and cost effective power supplies has been expanded to offer 1W, 3W, 5W and 10 watt configurations.
"Zettler has drawn on our industry leading encapsulating technology to produce a range of power modules with the smallest possible foot print for their relevant power output,??? said Anthon Vermaerke, Product Manager, Zettler Magnetics. "Technology that befits the more than 100 years of technical excellence from Zettler.???
The market's enthusiasm of Zettler's affordable AC-DC power modules, since the first 5W version was launched 5 years ago, has spurred the development of additional power options. Zettler's ZP series with their universal 90-264VAC at 50Hz or 60Hz input, low standby power, low EMI, and UL or TUV agency approval on the most popular offerings give engineers a simple, low cost, drop in solution for most PCB applications.

Link: /encapsulated-switch-mode-modules/
About Zettler Magnetics(HK), Ltd.
Headquartered in Aliso Viejo, Calif., Zettler Magnetics(HK), Ltd. is widely recognized for its high standards in traditional craftsmanship, engineering excellence and its commitment to creating products of the highest quality. Zettler Magnetics offers a complete line of transformers including epoxy sealed power transformers, open frame, low profile, switching transformers and chokes. Zettler Magnetics has the design and manufacturing capability to provide custom designs for most specialized applications. The factory is an ISO 9001 approved facility and maintains UL and VDE safety approvals for many products. For more information please visit www.zettlermagnetics.com.