Ferrite Switching Transformers
Assembled on automated production lines with UL recognized materials, Zettler's range of high frequency switching transformers are a reliable and cost effective solution for your power supply needs. Bobbin sizes range from E13 to ETD39, power range from 1W to 180W.
Key Benefits:
Rapid prototyping
Easily customizable.
Standard bobbin and core sizing for quick turnaround
Vertical and horizontal layout options
Key Features:
Universal 85-264VAC input range
4kV primary-secondary insulation
Conforms to EN 61558 and EN 60950
Creepage distance primary / secondary ≥ 6mm
Highly efficient, automated wire insulation process
100% production tested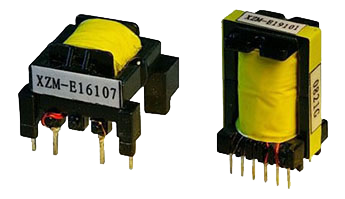 Most Ferrite Switching Transformers are custom, to send us your custom transformer request, please click HERE