Encapsulated Switch-Mode Power Supply Modules: Product Overview

A series of cost effective and reliable AC-DC power modules with a wide universal input range in a compact, plug & play package. Ideal for a variety of smart energy solutions such as low power lighting controls, audio or thermostat controls and other smart home electronics applications, as well as industrial controls.

For a more comprehensive engineering guide to Zettler Magnetics SMPS Modules
please refer to: https://www.zettlermagnetics.com/encapsulated-switch-mode-power-modules/product-program/
Why Zettler's Encapsulated SMPS Modules?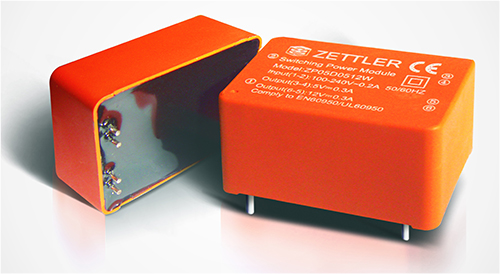 Key Benefits
Easy Plug & Play solution for low power applications
Long life: MTBF >1 million hours*
Compact encapsulated design
High Efficiency
Customizable
Key Features
Universal Input Range 85VAC-305VAC*
Wide ambient temperature capability -25℃ to +85℃*, full power output w/o derating
Low standby power consumption <0.1W
Protection Capability: OVP, OSP, OCP, OPP.
Compliance with UL/IEC standards
EMC compatible
* Available on HP series
Applications for Encapsulated SMPS Modules
Building Automation Control Boards

Smart Home applications
Wireless switching
Lighting Controls (including LED Driver boards)
HVAC control boards (including Thermostats)
Motorized Blinds & Shades
Smart Engery applications

White Goods/ Appliances

Washing Machines
Refrigators
Microwaves
Coffee machines and other small appliances

Test & Measurement Devices

Smart Meters
Scientific Instruments
Smart power outlets/Smart power strips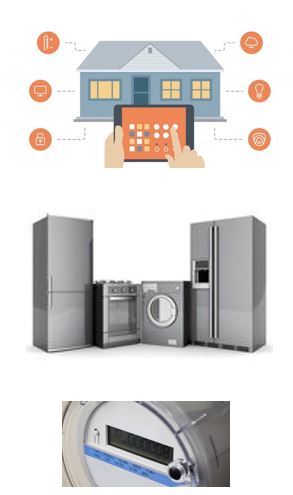 High Performance HP Series
Output Power: 1W, 2W & 3W available
Various output voltages available
Extended wide input voltage range: 85VAC-305VAC
DC input voltage available as well
High operating temperature w/o derating: 85C
Compact size: 1W: 33.7mm/22.2mm/15mm, 2W/3W: 37mm/24mm/15mm
Long lifetime: MTBF > 1 million hours.
UL/VDE Pending
HP01/HP02/HP03 -X Series (zero cross detection)
Subset of HP series, Patent Pending
Isolated output synchronous to main zero crossing
Mains phase, frequency and zero-cross detection and monitoring
Suitable to minimize losses in power Thyristor/TRIAC circuits
Operating components at zero crossing to extend life and reduce switching power losses
Timing applications, A/D converter to mains synchronization
Mains dropout detection.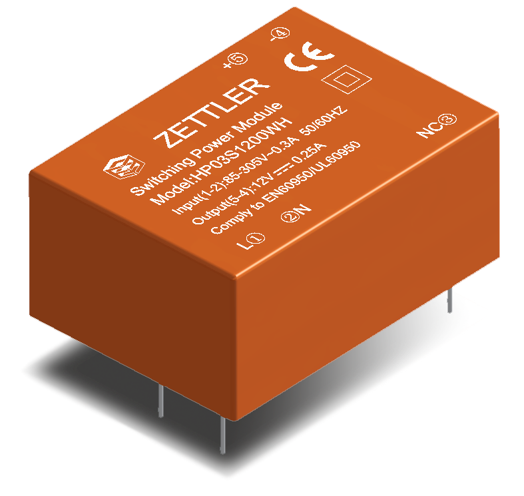 Performance ZP Series
Output power 1W, 2W, 3W, 5W & 10W available
Various output configurations and voltages
Wide input voltage range: 85VAC 264VAC
Input voltage frequency up to 400Hz
High module efficiency of typically > 80%
Compact Dimensions and light weight, due to high switching frequency of up to 100kHz
Complete set of protection features:

output short protection
over voltage protection
over current protection
over power protection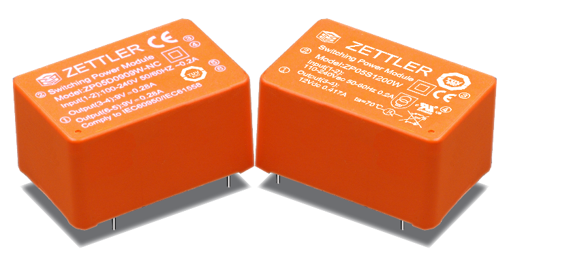 Links to Data sheets
| Series | Datasheet |
| --- | --- |
| 1 Watt Mini Series, UL Recognized | BP01XXXXXW |
| 1 Watt Series Single Output | ZP01SXX00WE |
| 1 Watt High Performance Series, UL Pending | HP01SXX00WI |
| 1 Watt High Performance Series with Zero Crossing, UL Pending1 | HP01SXX00WI-X |
| 2 Watt High Performance Series, UL Pending | HP02SXX00WJ |
| 3 Watt High Performance Series, UL Pending | HP03SXX00WJ |
| 3 Watt Series Single Output w/ Fuse, UL Recognized | ZP03SXX00WA |
| 3 Watt Mini Series Single Output w/o Fuse, UL Recognized | ZP03SXX00WE |
| 5 Watt Mini Series Single Output, UL Recognized | ZP05SXX00WB |
| 10 Watt Series Single Output | ZP10SXX00W |
| 10 Watt Mini Series Single Output | ZP10SXX00WB |


For more information, please visit: